Konami Game Music Volume 3: Konamic Game Freaks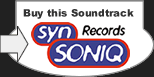 (music from the games by Konami)
Music info
Released: 11 Jan 2001
Format: Digital audio (WAV / Redbook Audio / MP3)



Info Source: synSONIQ Records
Music type: Other


Num of tunes: 48
Num of CDs: 1
Catalogue Nr.: SCDC-00060
User reviews
None yet, you can be the first one!
Facts / description
This CD is the 6th volume in the series that reissues old long out-of-print CDs from major games like:
Galactic Warriors
Circus Charlie
Goonies
Green Beret
Red Fighter 2
Dai Ressha goto
Hyper Olympic
Super Transformation
Yie AR Kung Fu

From: http://www.synsoniq.com/productdetails.php?partner=13&pid=328&langchange=2
Tracklist
Trackliste ist auf japanisch aufgeführt.
29.
Music download
Buy the Soundtrack CD from Synsoniq.com
Digital Audio tunes download information
---
Other tools
Generate info.txt - with this cool feature you can generate the info.txt file with all tune information and save it somewhere, which means you'll have something like "tune ID card"! :) This has cool advantages - it's small, fastly readable/editable, you can add it to the tune archive if you want and you will have everytime fast information about the game and music archive. Also programs which support reading from txt files (such as KBMedia Player) can read the info.txt file directly while playing tunes of all formats!

Help - description of Music record fields